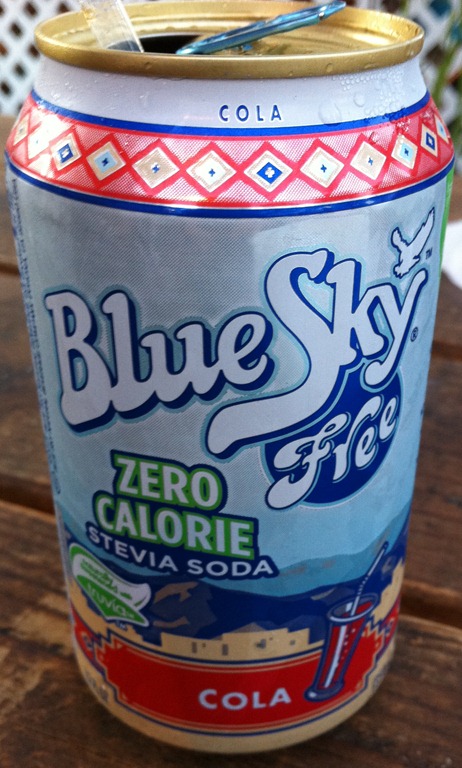 This week has been another full week of fantastic food. I'm amazed at how well this plan works. I truly believe - with all my heart - this will be a lifestyle around here.

After having a micro-date with my hubby last night; dinner aside a movie - I told him that I still have a hard time believing I'm losing weight while eating like this! After my many years of true "dieting" I've been programed to believe that what I'm currently eating is taboo - like feeling guilt, friends. Seriously... last night we each had way too many buffalo chicken wings and washed it down with a cola. Not COKE... no, no, no.... Blue Sky Free "cola" which is sweetened with Truvia (these folks have the recipe just right). Is this a healthy meal? I wouldn't put it up there in the food-purist category, no, but as an occasional indulgence - I'm ok with it. We have Blue Sky once a week (usually our Friday pizza/movie night), but we had an "extra" two cans in the fridge and the girls were gone so hubby and I took advantage of the time.
We tried a (THM approved S) recipe for
skinny chimichangas
which I found on kitchme.com. They were really yummy, although hubby says they don't make good leftovers (they get a little mushy).
And of course the delectable THM pancakes that I've grown to love so.... When I made this recipe for the first time - knowing the ingredients - I couldn't imagine them being as good as they are, but they truly surprised each and every one of us. They are an every week meal around here (sometimes twice!!!). I'm still trying to find the just right syrup... trying
Gwen's sugar-free berry syrup
next time around.
I am sitting at about a 20 pound loss in 6 weeks - I can't complain about that. I took a stroll through Goodwill yesterday and found a few clothing items that were my next "smaller" size and thought... I'm going to get these for
when
I get there.... When I got home I tried them on to see just how far I have to go to step-down into the next size. I was amazed - they ALL fit. Guess I have a new outfit to wear tomorrow on our Valentine outing (don't know where we're going - it's a surprise from hubby).
Do you have any special plans with that special someone tomorrow?